True Fleet gets off to a positive start in 2017 with only France stumbling at the blocks
Roma, 01.03.17
2017 has started well for most of the EU-5 and while France seems to have had a hiccup in January they should hopefully recover a little in February based on the last year's figures. We take a look into the EV and Hybrid markets which for the EU-5 have registered a + 13.1% over January 2016 and also focus on changes around the top manufacturers for the respective markets.
Spain
The Spanish True Fleet Market has hit the ground running for the start of 2017 providing a + 18.0% when compared to January 2016. The passenger car Total Market also started well delivering a little over 89,000 units achieving a + 12.1% over January 2016.
We took a look through the most popular vehicle segments of SUV, Compact and Small Car which all showed newcomers to their respective Top 5 in January. The Small Car segment was up 26.8% as a whole and saw Renault in 1st followed by Ford, Peugeot, Seat and VW. Ford was the newcomer moving for 7th to 2nd with a + 132.8% powered mostly by the Fiesta model with a little help from the new KA+. We cannot finish without a mention for the Seat Ibiza, the new version was unveiled in Barcelona on 31st January and should provide the welcome shot in the arm needed to regain some home ground market share it lost in 2016.
The Compact Car segment grew by just 5.9% but the most significant changes were inside the manufacturers' Top 5 with only VW (2nd) and Seat (5th) remaining from January last year's. Just like the Small Car segment, Ford pushed in moving from 8th to 4th but it was two German manufacturers really delivering. Both BMW and Audi tripled their volumes, recording growths of + 230.8 and a + 217.5 respectively on their way to 3rd place for BMW and 1st place for Audi.
Finally, there is the SUV segment which continues its advancement with a + 29.2% when compared to last year but with only one newcomer to the manufacturers' Top 5. Mercedes claimed pole position followed by Nissan, Audi and BMW with Toyota (the newcomer) rounding out the final spot after climbing from 11th place last year. With the RAV4 came the biggest contributor to this success, the C-HR though was no slacker helping with 35.8% of Toyota's volume. While it still has a little way to go to grab the #1 spot from the RAV4, this crossover has certainly arrived at an opportune time for Toyota in the Spanish True Fleet SUV segment.
France
The French True Fleet Market appears to be recovering from a slight overindulgence while celebrating the record year of 2016 producing a – 1.5 % for January. However this was still the 2nd highest January on record for True Fleet since Dataforce statistics started in 2004. Private and Dealership/Manufacturer showed healthy gains over Jan 2016 but it was the Short-Term Rental Market showing by far the most interesting increase, achieving a + 51.9% . In total the passenger car market recorded + 10.6% and registered a little over 153,000 vehicles again making this the best January volume since 2012.
After seeing the gains in the Short-Term Rental channel piquing our interest we decided to look further into the numbers. While it was no surprise the majority of the 51.9% gain came from the home grown manufacturers of Peugeot, Citroen and Renault it was Ford with a + 696.4% and Nissan with + 181.5% that took our focus, literally for one of those manufacturers. From Nissan the SUV segment was predominantly where those gains were made. Juke proved to be the leader in terms of growth percentage followed by the X-Trail and then the Qashqai in comparison to January 2016. Ford's highest percentage growth gains were spread over three vehicle segments, C-Max in the Mini-Van segment came in 3rd, Kuga in the SUV segment in 2nd but our focus was firmly on the Focus which came in 1st. Achieving 26.7% of all Ford's Short-Term Rental registration's for January 2017 which in comparison to January 2016 result of 3.6% marks it out as a particularly noteworthy rise within the Ford line up.
As we looked into manufacturer rankings for True Fleet the Top 10 remained the same with only place changes for January. Renault in 1st and Peugeot in 2nd swapped places when compared to last year, 3rd, 4th, 5th and 6th remained the same for Citroen, VW, BMW and Audi respectively. Ford in 7th and Toyota in 8th each jumped a place at the expense of Nissan, which in 9th dropped 2 places. Mercedes finished out the Top 10 retaining its 10th position but only just with Fiat hot on its heels.
Staying with True Fleet and in particular the fuel type for the SUV segment we are starting to see an ever increasing amount of hybrids registered in the segment. As more manufacturers add hybrid to their SUV engine line–up, the True Fleet Market's appetite has also grown accordingly so much so that it is perhaps now poised in 2017 to overtake Petrol as the 2nd most common fuel type in the SUV segment even though the hybrid bonus is scheduled to expire in March. Over Jan 2016 to Jan 2017 it has more than doubled its share in the segment moving from 3.9% to 8.5% whereas Petrol has moved from 12.7% in Jan 2016 to 9.5% in Jan 2017. No surprises in perhaps who is the strongest manufacturer, Toyota, but with Kia entering the fray with Niro, Audi bringing the Q7 and even Mercedes introducing the GLC, the market look set to continue its growth. Final mention for the release rightly belongs to Toyota and specifically the C HR as it became the #1 registered hybrid for True Fleet SUV in January 2017 beating out its stable mate the RAV 4 which has held the #1 spot for the last 6 months in a row.
Germany
A more than solid growth of + 9.2% is certainly a very promising start for the German True Fleet Market in 2017. 58,705 new passenger cars was the highest volume ever for the first month of the year and the Private Market also achieved an outstanding result as well by scoring a growth rate of + 13.5%. Meanwhile the Total Market recorded its best January figures since 2003 with a little over 241,000 registrations.
Eight out of the Top 10 brands were able to boost their fleet registrations over January 2016, both market leader Volkswagen and Mercedes in 2nd position showed double-digit growth rates. Skoda (ranking 6th behind Audi, BMW and Ford) and Renault (ranking 8th) though delivered some especially healthy growth with + 48.9% and + 49.4% respectively. The Czech manufacturer achieved a market share of 7.4%, this was its highest since September 2013 and its second best month in Germany ever. However there is definitely more to come from Skoda this year, if one takes into account that the all-new Kodiaq which is sure to attract a significant number of fleet customers. Outside the Top 10 the performance of Peugeot was also noteworthy as they produced + 39.1% helping the French brand jump from 15th into 12th position.
As we looked into fuel type, comparing January 2016 and 2017 the share of passenger car registrations with a diesel engine dropped by 3.5 percentage points (70.4% vs 73.9%) for True Fleet. With a combined 2.4% share for full electric and hybrid models we saw a new record reached. While Hybrids grew by 77.5% over January 2016 the group of BEV (Battery Electric Vehicles) improved their volume even more with + 131.3%.
Market leader within the hybrid cars for January was the Toyota Yaris followed by Lexus NX with Audi A3 e-tron, Toyota RAV4 and BMW 225xe Active Tourer all very close behind. BMW's i3 is the most popular full BEV clearly in front of the competitors Renault Zoe, Tesla Model S and Volkswagen e-Up while Tesla's Model X is already to be found in 5th position within the model ranking and growing steadily.
Italy
Italian True Fleet has continued on from its outstanding form in 2016 by producing an exceptional start to 2017. The fleet market produced the highest volume on record for a January with a robust + 9.2% growth over January 2016 figures. This has helped propel the passenger car Total Market to finish with 172,000 registrations equating to a + 8.7% in terms of growth.
Inside January's Top 20 models for True Fleet we found some high climbers in terms of volume, with no less than seven new entries. The Fiat Tipo was the highest climber moving from 77th to 3rd with release date perhaps playing a factor. The same might be said of the VW Tiguan moving from 61st to 7th, the BMW X1 jumping from 44th to 15th and the Opel Astra accelerating from 39th to 16th which could have also capitalised with their new generation releases. The Fiat Punto moving from 51st to 8th the Lancia Ypsilon shifting from 26th to 9th and the Mercedes GLC rising from 30th into 14th were the remaining entries with only 106 units separating them.
We decided on taking a deeper look into the Middle-Class vehicle segment. The segment had suffered a significant decline between the 2006 high of 72,620 till the 2013 low of 28,104 but the last four years has seen it once again start to grow. While on the surface this is perhaps the result of German brands continuing to dominate the market with more models available than ever before, it might also be a reflection on the other brands not having a product that matched the markets needs or wants and thereby losing some market share. There are however clear signs that manufacturers still regard this segment as open for disruption.
Alfa Romeo has re-emerged into this vehicle class bringing the new Giulia to where they had once competed with the 156 and the 159 before a seemingly 4 year hiatus for the manufacturer. After returning in 2016 the Giulia finished with 5.2% of the market share and in 2017 they have already managed to claim 4th position in the model ranking for January behind BMW 3 series in 1st, VW Passat in 2nd and Audi A4 in 3rd.
However for 2017 the Alfa Romeo brand may well encounter some competition along the way. Opel will release the new Insignia, the Skoda Superb finished out 2016 with record numbers, tripling its volume from 2015 and with the resurgence of the Jaguar brand, alongside three new engines available for the Jaguar XE mean it may not be as straight forward as it first seems. What we can see is room for the Middle Class vehicles to continuing to regain some of the lost True Fleet segment share in Italy.
UK
The UK True Fleet Market has started its year with a + 5.5% beating the Private growth rates and delivering a little less than 60,000 registrations in January. Overall the Total Market was up 2.9% and while both Private and True Fleet ended positive Special Channels recorded a – 4.9%.
There were three new additions to January's True Fleet Top 10 for manufacturers. Skoda jumped two places into 10th position, Toyota managed a four place surge moving from 11th into 7th position but in terms of highest position jump Kia took the crown accelerating into 9th place from 15th. While by no means the top in term of registration for Kia the Optima delivered almost 10 times its volume which helped push the brands growth to + 92.2% when compared to January 2016.
Another mention must go to SEAT who though not inside the Top 10 (13th place) also had a great January in terms of growth registering a + 92.0%. With three of the six models rallying to help with the push, Ibiza almost doubled its volume securing 29.3% share of SEAT's volume for the month, the Alhambra quadrupled its volume registering a 19.8% share and the all-new Ateca took a 19.4% slice of the SEAT volume.
Our final look on the UK was on the hybrid market for True Fleet which has recorded a + 24% and its best ever January on record. While it comes as no surprise that this portion of the market continues to grow what is becoming more apparent is the push coming from the German manufacturers, with BMW and Mercedes leading the charge. BMW entered the hybrid market in 2012 and in the end managed a 0.19% share. By the close of 2016 they had grown that share to 11.7%. Mercedes' ascent has been even more pronounced. In 2012 they achieved a 0.49% share but in 2016 had managed to gather an amazing 15.2% of the market and jumped over Lexus in the rankings. The main Japanese players of Toyota, Mitsubishi and Lexus each finished 2016 with 30.0%, 20.4% and 13.6% respectively, while Honda has almost seemingly stepped away from the segment. So while the volume does continue to grow and the Japanese manufacturers are still in the driver's seat it may not be long before they have to share some of the top billing from the hybrid market.
In caso di pubblicazione, indicare sempre: "Elaborazione Dataforce su fonte Ministero Infrastrutture e Trasporti e ACI".
Das Unternehmen DATAFORCE - Wir zählen Autos
Als führendes Marktforschungsunternehmen bringen wir Transparenz in den europäischen Automobilmarkt. Unabhängig - mit über 25 Jahren Erfahrung - setzen wir Standards und machen Märkte vergleichbar.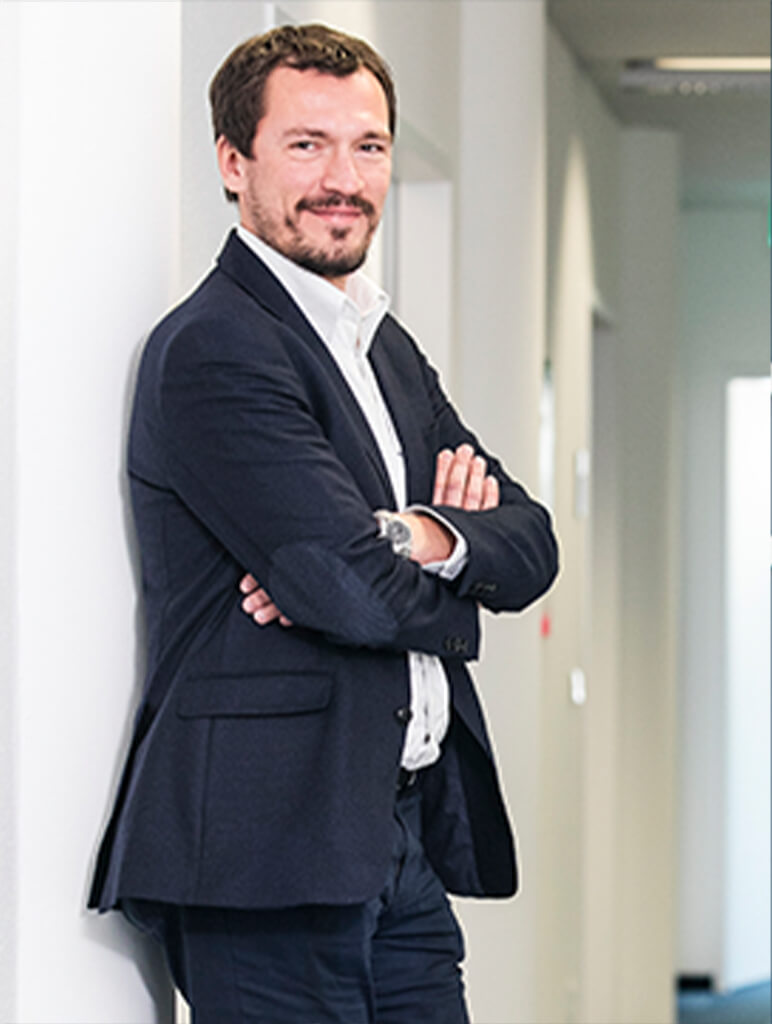 Contatti: Gabriel Juhas
Tel.: +49 69 95930-250
Fax: +49 69 95930-549
E-Mail: gabriel.juhas@dataforce.de
www.dataforce.it