Italy's expansion of True Fleet Market continues in February
Roma, 21.03.17
The Italian True Fleet market has continued it growth trajectory in February albeit the +5.1% is slightly more subdued than January growth rate of 9.2% and the lowest it has been since April 2015. The Total Market finished with a little under 190,000 registrations for the month and was showing a +7.5% growth rate helped not only by True Fleet but by a 2nd month of + 24% growth from the Special Channels segment. The Private Market finished with the lowest growth of + 2.8% but this was still a positive month and its best February since 2010.
True Fleet Top 10 for manufacturers saw only 2 of the top 6 achieve growth for the month. Fiat the market leader managed a solid + 14.5% growth with Ford following and generating a + 19.0%. The negative growth seemed to be just a German affair with VW, BMW, Audi and Mercedes all having a negative February. Things did however become slightly more interesting from the remaining 4 places as the manufacturers were all within 238 registrations of each other and produced some excellent growth rates. Toyota in 7th managed + 28.1%, Opel followed with a + 56.4%, Smart moved from 13th with + 57.7% but it was Nissan that really hit its stride moving 6 places into 10th with an outstanding growth of + 72.3%.
With Smart performing well and entering the Top 10 for the 1st time since June 2016 we decided to look into the Mini Car segment where both the ForTwo and ForFour reside. The home grown manufacturers of Fiat and Lancia take the first 3 spots in the model Top 10 with the Panda, 500 and Ypsilon. Smart takes the next 2 positions with the ever popular ForTwo beating its brother the ForFour by just 72 units but in terms of growth the ForFour is king for the month beating all cars from the segment with a + 195.1%. The remaining 5 places were in the following order Toyota Aygo, Citroen C1, Renault Twingo, VW up and the Peugeot 108 with the worthy mention going to the Aygo which also generated a 3 digit growth of 116.7% for February.
Finally, we should perhaps touch on the record 51st month on month growth rate and we asked our Automotive Analyst and Forecast Specialist for a quote:
"The True Fleet Market has been climbing to ever higher volumes and in contrast to the Private Market, it is already considerably beyond the pre-recession value, raising doubts on how long the growth series can continue. With the decision to phase out 2016 tax benefits on company cars in two steps, the government reduced distortions from anticipated purchases between the end of 2016 and the beginning of this year. Nevertheless, tailwinds for the True Fleet Market are weakening and some of the low-hanging fruits have already been utilised. In order to generate additional growth in a lacklustre economic environment, additional private car drivers need to be attracted into a company car." – Benjamin Kibies, Dataforce Automotive Analyst
In caso di pubblicazione, indicare sempre: "Elaborazione Dataforce su fonte Ministero Infrastrutture e Trasporti e ACI".
DATAFORCE - Focus on Fleets
Dataforce è la società leader europea di analisi del mercato automotive, attiva a livello internazionale in 41 Paesi, che ha come obiettivo quello di fornire all'industria automobilistica informazioni ad alto contenuto qualitativo con la più profonda segmentazione dei canali di vendita, utilizzando sofisticate piattaforme di business intelligence e i migliori sistemi di reportistica. Forniamo inoltre il database di contatto più aggiornato e completo delle società italiane in possesso di autoveicoli aziendali e sviluppiamo ricerche di mercato e progetti di consulenza. Dataforce Italia ha sede a Roma mentre il nostro Headquarter è a Francoforte sul Meno, in Germania.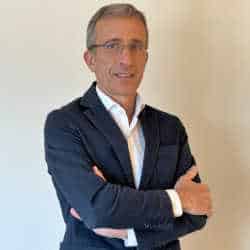 Contatti: Salvatore Saladino
Tel.: +39 06 86765488
Fax: +39 06 87815022
E-Mail: salvatore.saladino@dataforce.it
www.dataforce.it