True Fleet Market Germany: back to growth
Roma, 18.04.17
After a slightly disappointing result in February (- 6.7%) the German True Fleet Market performed very well in March. The double-digit growth of 10.1% pushed the overall rate for the first quarter of 2017 to + 4.4% while the Total Market grew by 6.7% in Q1.
The Top 10 ranking by brands didn't show many changes. Despite some impressive growth rates (Opel + 56.8%, Renault + 80.9%) the positions 1-9 remained unchanged. Toyota was able to enter the Top 10 by overtaking Nissan and with an increase of 57.0% the Japanese manufacturer achieved its highest market share in nine years (March 2008). This was partly due to the all-new C-HR but registrations of Auris and Aygo climbed strongly as well.
Outside the Top 10 Citroen was shining too with + 72.8% and jumping from rank number 21 into 14th position. The Citroen Berlingo was especially outstanding, growing by 237% and representing almost half of all Citroen fleet registrations in March. A remarkable achievement taking into account that the second generation (B9) was introduced 9 years ago with only minor upgrades in 2012 and 2015.
A bit further down the ranking we can report all-time records for two brands: both Jaguar and Tesla scored their best absolute volumes and market shares in the German True Fleet Market. At Jaguar the SUV F-Pace was the strongest seller both in March and for the first quarter of 2017. The F-Type in second place is (still) performing exceptionally well with + 367% in March and jumping into second position behind Porsche's 911 within the True Fleet Sportscar segment.
Despite a still very small model range Tesla is (electrically) accelerating. The Model X currently represents around one third of Tesla's fleet registrations in March. This is marginally higher than in the Private Market. The results of Model S are absolutely remarkable. With more than 200 fleet registrations the sedan from Palo Alto ranked number two in the German Luxury Car segment behind BMW's 7 Series and outpacing competitors like Porsche Panamera, Mercedes S Class, Audi A8 etc. Within the Private market the Model S was even No. 1 for February and March.
Publication by indication of source (DATAFORCE) only
DATAFORCE – Focus on Fleets
Dataforce is the leading provider of fleet market data and automotive intelligence solutions in Europe. In addition, the company also provides detailed information on sales opportunities for the automotive industry, together with a wide portfolio of information based on primary market research and consulting services. The company is based in Frankfurt, Germany.
Michael Gergen
Phone: +49 69 95930-231
Fax:     +49 69 95930-549
Email:   michael.gergen@dataforce.de
In caso di pubblicazione, indicare sempre: "Elaborazione Dataforce su fonte Ministero Infrastrutture e Trasporti e ACI".
Das Unternehmen DATAFORCE - Wir zählen Autos
Als führendes Marktforschungsunternehmen bringen wir Transparenz in den europäischen Automobilmarkt. Unabhängig - mit über 25 Jahren Erfahrung - setzen wir Standards und machen Märkte vergleichbar.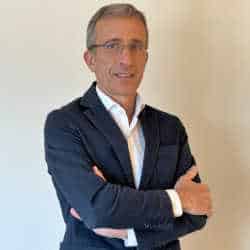 Contatti: Salvatore Saladino
Tel.: +39 338 7941822
Fax: info@dataforce.it
E-Mail: salvatore.saladino@dataforce.it
www.dataforce.it