French True Fleet Market continued its upswing once again
Roma, 18.01.18
The True Fleet Market kept up its constant development registering a growth of + 2.6% alongside recording its second best fleet result ever for December. This represents the 8th month in a row of surpassing the previous year's corresponding values and thus achieved a new overall record. Looking into the other segments, Special Channels (+ 5.0%) compensated for a slump in the Private Market (‑ 4.5%), resulting in the Total Market finishing with around 193,000 registrations. Interestingly this equated to December 2017 missing December 2016's result by exactly 1,000 registrations (- 0.5%).
Brand Performance
Among the top 10 fleet OEMs, all of the first seven manufacturers kept their positions. However, only three brands could translate the overall sales rise into a growth of their respective registrations.
The domestic brands Renault (1st), Peugeot (2nd) and Citroën (3rd) were the podium players with Peugeot (+ 24.8%) reducing the gap to the 1st position thanks to the 3008 and 5008. Due to this rev up, Peugeot lifted their market share to 23% and, combined with Renault, the share of the two French market leaders summed up to almost 50% for December.
On the next four positions a German pack consisting of VW, Mercedes, BMW and Audi followed their French competitors. Ford on 8th position had an exceptional month growing by 36.4%, the highest rate inside the top 10 for December. The blue oval brand benefitted from rising demand for its SUV range (Kuga, Edge and Ecosport) but also for the Middle-Class Mondeo and the compact Focus.
Opel, the third brand with positive growth rates finished in 9th (+ 16.3%) supported by a broad range of models participating in this upswing. The Vivaro, Mokka, Insignia and Adam provided healthy volumes while the Grandland X and Crossland X entered the race for compact and small SUVs. Nissan completed the top 10 for December with only 3 registrations separating the Japanese brand from Opel.
Widening the scope and looking into the top 30, we observed some more sound performances in December with Volvo, Mini, Kia, Alfa Romeo and Suzuki all achieving robust double-digit growth figures. In terms of growth nonetheless, they were outperformed by the momentum of Jeep (+ 130.1%), this was fuelled by the new generation Compass, available since June/July 2017.
Premium cars on upward trajectory
In terms of growth, there is no getting around the Higher-Middle Class rising by 53.6% over December, although its fleet share of 1.3% is rather small. To a large extent, this surge was driven by the new version of BMW's 5 Series finishing ranked 1st (+ 607.4%) extremely closely followed by the Mercedes E Class (+ 48.8%), missing the segment's top position by mere 11 registrations. Volvo's V90 (+ 76.2%) and Maserati's Ghibli (+ 112.5%) also achieved very robust growth rates, nonetheless their market share were significantly smaller than their German rivals'.
In caso di pubblicazione, indicare sempre: "Elaborazione Dataforce su fonte Ministero Infrastrutture e Trasporti e ACI".
Das Unternehmen DATAFORCE - Wir zählen Autos
Als führendes Marktforschungsunternehmen bringen wir Transparenz in den europäischen Automobilmarkt. Unabhängig - mit über 25 Jahren Erfahrung - setzen wir Standards und machen Märkte vergleichbar.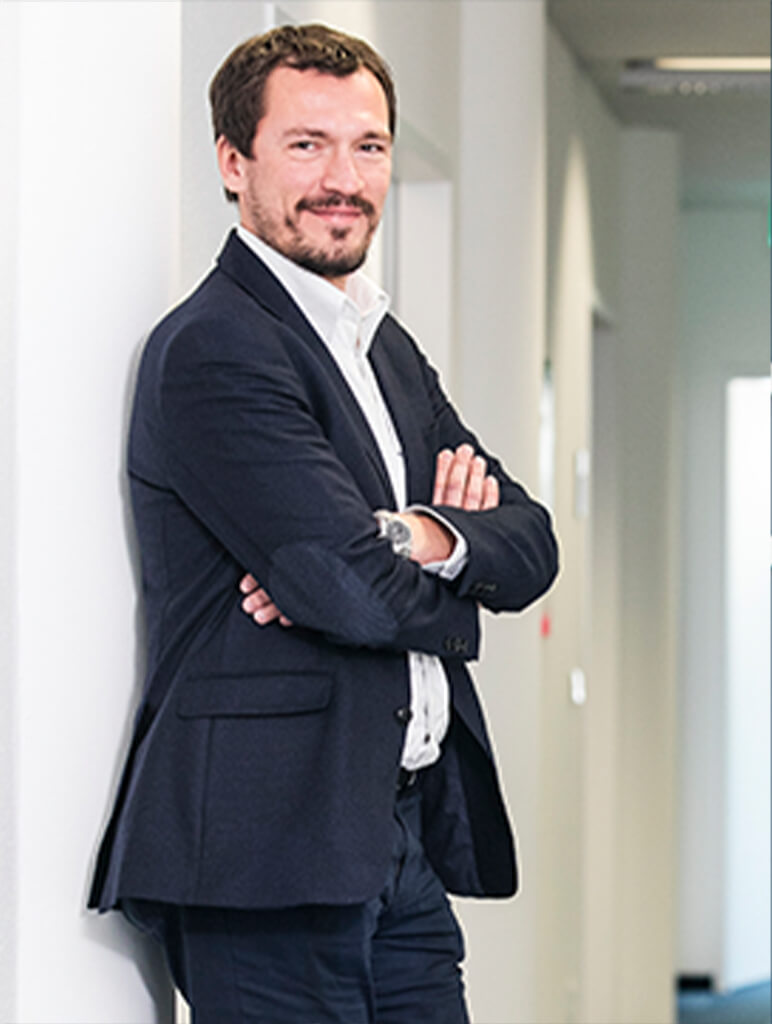 Contatti: Gabriel Juhas
Tel.: +49 69 95930-250
Fax: +49 69 95930-549
E-Mail: gabriel.juhas@dataforce.de
www.dataforce.it