Higher private demand helped Italy's 2% sales rise in December
Roma, 08.01.19
Private customer demand rose by 10 percent, the second consecutive monthly increase after an increased by 5.2 percent in November, according to market researcher Dataforce,
Registrations by short-term rental companies jumped 62 percent, while sales to long-term rental businesses fell 12 percent and sales to companies declined by 5 percent. Self-registrations by dealers and automakers fell 15 percent and 78 percent, respectively.
Volkswagen Group's brands except Seat had a good month. VW brand registrations rose 23 percent as key models became fully available following disruption resulting from delayed certification under the EU's new Worldwide harmonized Light vehicles Test Procedure (WLTP). Audi sales rose by 54 percent, Porsche gained 16 percent and Skoda's volume increased 10 percent. Seat sales fell 15 percent.
Renault brand registrations increased 4 percent, boosted by sales of the Clio hatchback. Last year the Clio was the most popular car in the small-car segment, which accounts for more than one third of Italy's registrations. Dacia sales jumped 31 percent, helped by high demand for the Sandero small car.
Ford deliveries were down 6 percent.
All the big Asian brands had lower sales. Nissan's registrations plunged by 29 percent, Hyundai registrations fell 26 percent and Kia's volume dropped by 24 percent. Toyota sales declined by 2.8 percent.
Except Audi, German premium brands had a bad month, with BMW's volume down 20 percent and Mercedes-Benz sales down 4.6 percent.
Gasoline rebound
Sales of gasoline cars rebounded, with sales increasing 40 percent for a 41.5 percent market share, up from 29.7 percent in December 2017, according to importers association UNRAE. Sales of diesel cars dropped by 19 percent. Diesel's market share was 46.4 percent, down from 57.4 percent in December 2017.
Among non-traditional powertrains, plug-in hybrid sales were hit hard after many automakers halted sales because WLTP gave them higher CO2 emissions ratings, hitting tax benefits. Sales of plug-in hybrids fell 29 percent for a 0.1 market share from 0.2 percent. Sales of full-electric vehicles increased 93 percent for a 0.3 percent share.
Full-year fall
Full-year car sales fell for first time in 5 years, down 3.1 percent to 1.91 million.
The full-year diesel market share was 51.5 percent, down from the 56.7 percent share in 2017. Gasoline car's share rose to 35.3 percent from 31.6 percent. LPG share was stable at 6.5 percent, while CNG vehicles' share increased to 1.9 percent from 1.6 percent.
Plug-in hybrids' share fell to 0.2 percent from 3.4 percent in 2017. The share of full hybrids rose to 4.3 percent from 3.4 percent.
More than 5,000 new full-electric cars were sold last year, up from 2,000 in 2017, boosting share to 0.3 percent from 0.1 percent.
Dataforce forecasts a slight recovery of the overall market in 2019 to 1.92 million while UNRAE expects sales to be lower in 2019 than in 2018 due to the additional tax on gas-guzzlers approved in December, and an uncertain economic and political climate.
In caso di pubblicazione, indicare sempre: "Elaborazione Dataforce su fonte Ministero Infrastrutture e Trasporti e ACI".
DATAFORCE - Focus on Fleets
Mit Wissen, Informationen und der langjährigen Erfahrung von DATAFORCE erfolgreich auf dem Automobil- und Flottenmarkt agieren – das ist die Maxime des führenden Marktforschungs- und Beratungsinstituts für den deutschen und internationalen Flottenmarkt. Neben umfassenden Informationen zur Vertriebsunterstützung bietet DATAFORCE ein umfassendes Portfolio an Informations-, Marktforschungs- und Beratungsdienstleistungen.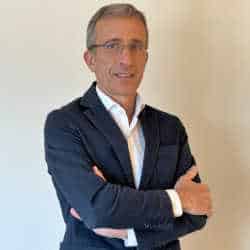 Contatti: Salvatore Saladino
Tel.: +39 06 86765488
Fax: +39 06 87815022
E-Mail: salvatore.saladino@dataforce.it
www.dataforce.it