The UK's True Fleet breaks the negative trend but can it maintain beyond April?
Roma, 15.05.18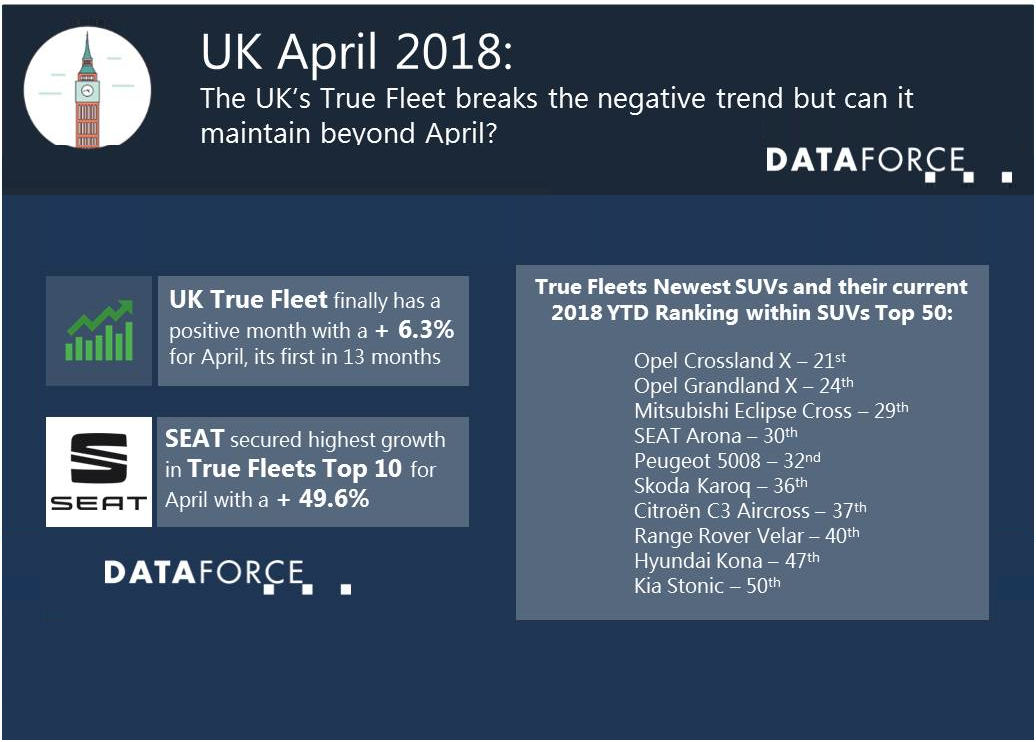 Is there a glimmer of hope for the UK Fleet market for 2018? Perhaps, as True Fleet recorded its first set of positive numbers in 13 months (lucky for some). Overall the Total Market was up by 10.4% finishing just shy of 168,000 registrations, with the biggest portion of this coming from the Private Market which jumped 26.2%. True Fleets followed with a + 6.3% while Special Channels finished in negative territory to the tune of 8.1%. It now remains to be seen whether a corner has been turned or is this just a positive blip caused by a particularly bad April 2017? At this stage only time will tell.
Brand Performance
Sharing the positive numbers were the majority of OEMs inside the top 10, though the number three appears to be a theme in terms of growth. Three brands had a negative month, three other brands all achieved double-digit positive growth rates. Ford and Vauxhall (Opel) were once again back to alternating the monthly top spot with the Blue Oval brand taking the podium finish this month, no doubt returning it to Vauxhall in May. The next three challengers in the ranking were the German brands of Mercedes (3rd), VW (4th) and Audi (5th). Big brother VW leapfrogged Audi in terms of last year's ranking and was the first of the three double-digit growth brands with an impressive 33.3% rise.
Nissan took 6th spot followed by BMW and Hyundai but the real surprise came from the Japanese manufacturer whose growth rate was + 33.0%. SEAT in 9th had the highest growth with a + 49.6% thanks to the Leon and Arona with the Compact Car actually more than doubling last year's April registrations. The French brand Peugeot took the last spot in the top 10, moving up from 11th position last year with a little help from the 5008 which has also made its own move in terms of segment, moving from MPV to SUV with the new generation model.
The ever growing SUV family
While SUV continues to be the fastest growing segment we took a look at just how the new entries were faring in what is possibly now "one of" or "the most" competitive vehicle group. There were 96 different SUVs with at least one registration in True Fleet for April 2018 and this list will continue to grow. Notably there were 19 new SUV entries in the market that had no registrations in April 2017. This vehicle segment truly has a plethora of choice for the consumer.
While somewhat difficult to compare given the different release dates, sizes and demographics of consumers we still see some solid numbers from most of these 19. The two newest SUVs longest on the market are Vauxhall Crossland X and the Range Rover Velar and while understandably the Crossland has the most registrations it was surprising to see the Velar is 2nd given the somewhat narrower pool of customers. The Mitsubishi Eclipse Cross, the Peugeot 5008 and the SEAT Arona were all released late in 2017 but have now all managed to accumulate four-digit numbers in fleet registrations. The similar sized models of Citroën C3 Aircross, Hyundai Kona and Kia Stonic are all set to battle it out in 2018. The C3 currently leads this grouping and is ranked 37th for all fleet SUVs' year-to-date but Kona and Stonic are not far behind. However, if the Kona remains at its current registration rate it will soon be moving a lot further up the SUV ranking in terms of year-to-date figures.
In caso di pubblicazione, indicare sempre: "Elaborazione Dataforce su fonte Ministero Infrastrutture e Trasporti e ACI".
Das Unternehmen DATAFORCE - Wir zählen Autos
Als führendes Marktforschungsunternehmen bringen wir Transparenz in den europäischen Automobilmarkt. Unabhängig - mit über 25 Jahren Erfahrung - setzen wir Standards und machen Märkte vergleichbar.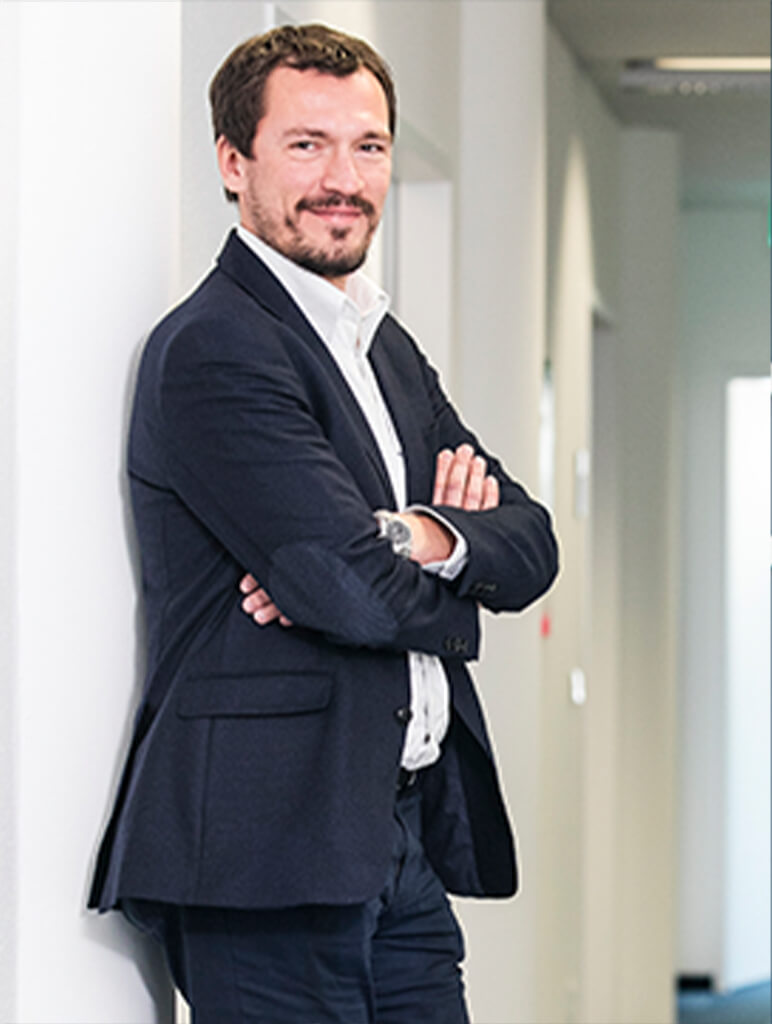 Contatti: Gabriel Juhas
Tel.: +49 69 95930-250
Fax: +49 69 95930-333
E-Mail: gabriel.juhas@dataforce.de
www.dataforce.it