Give diesel a chance
Roma, 31.05.18
At this year's Global Fleet Conference in Rome, Dataforce Managing Director Marc Odinius proved once again that his company has extraordinary expertise in mining huge amounts of data.  Based on those data, he sketched the main fleet market trends in Europe, North America and China.
Fuel type comparison
Are alternative powertrains on the rise or not? It has been a hot topic for quite some time and recent talk of diesel bans and emission scandals has spurred the powertrain revolution even more. Climate laws, for instance, are on the rise around the world: cars are being taxed based on emissions or they are being banned from cities.
The number of countries that have announced bans on combustion engines is increasing and now includes Ireland, the UK, the Netherlands, Germany, France, Israel and India. Norway will be the first, banning ICE from 2025.
In both the private and the fleet market, diesel share is on the decline. It doesn't look like diesel has reached the bottom, especially if media coverage doesn't change.
Fuel type mix
The European fuel type mix is different for fleet and for the private market. Around 60% is diesel in fleet, compared to around 32% petrol. The rest is taken by alternative powertrains. In the private market, those numbers are the other way round: 60% petrol, 34% diesel. Alternative powertrains remain low in both market segments but the market share is growing strongly.
In the US, market shares are almost identical in fleet and in the private market: around 92/93% petrol, little diesel, an almost identical alternative powertrain market share.
The Chinese market share for electric vehicles is remarkable, being quite low in the private market (not unlike the rest of the world), but accounting to around 10% in fleet. Most likely, this is attributable to official policy to push for electric government vehicles.
The Australian market share for alternative fuel types is very low for both market segments. The split between petrol and diesel is around 71/25 for both.
What if…
What if diesel didn't exist? An additional 12 million tons of CO2 would be emitted if all diesels were replaced with petrol. Probably not a scenario the world is waiting for, even if NOxemissions would go from 281,000 to zero.
At the same time, if all old diesels were replaced by Euro 6 diesels, NOx emissions would drop to 147,000 and CO2 wouldn't go up.
What if diesel and petrol didn't exist? We would save 115 million tons of CO2, 281,000 tons of NOx but we would need 90 Twh additional electricity production. It would be a challenge to produce this electricity but it could be feasible if everyone charged his vehicles at times when power plants have drops in electricity demand (at night).
The market has changed and is continuing to change, but in Mr Odinius' view, it will be another great year for fleet.
In caso di pubblicazione, indicare sempre: "Elaborazione Dataforce su fonte Ministero Infrastrutture e Trasporti e ACI".
Das Unternehmen DATAFORCE - Wir zählen Autos
Als führendes Marktforschungsunternehmen bringen wir Transparenz in den europäischen Automobilmarkt. Unabhängig - mit über 25 Jahren Erfahrung - setzen wir Standards und machen Märkte vergleichbar.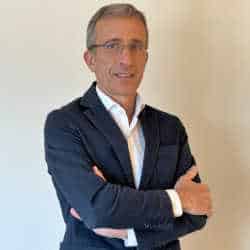 Contatti: Salvatore Saladino
Tel.: +39 338 7941822
Fax: info@dataforce.it
E-Mail: salvatore.saladino@dataforce.it
www.dataforce.it