EU-5 True Fleet pushing to stay positive after difficult start for France
Roma, 24.03.17
The EU-5 seems to have begun 2017 with some tumultuous results from the different countries, French presidential elections and Brexit are perhaps the cause of some market fluctuations and with Italy hosting the G7, Spain's economy outperforming the rest of the EU-5 and Germany's federal elections in September the markets are certainly looking to produce some interesting results. On the whole total market is positive with a + 5.1% YTD though after some exceptional results in 2016 we will need to see if the positive figures will be able to continue.
Spain
Spain has continued with positive numbers for February 2017. The passenger car Total Market managed 102,000 registrations which produced a 1.6% growth for the month on month comparison and as we looked into the market segmentation it was True Fleet showing the best growth rate.
True Fleet delivered + 8.9% and inside the Top 10 Manufacturers there were some good results from Renault, BMW and Opel. Renault pushed into 2nd place achieving a + 38.3%, helped by good results from the Clio and Megane. BMW jumped 3 places into 5th with 15.5% growth expansion which was powered predominantly by the X1 and Opel entered the Top 10 in 10th showing a 26.1% increase with the Astra and Mokka as the biggest contributors.
Looking deeper into True Fleet with a focus on fuel type we have seen some interesting activity. Since 2013 we have seen a reasonably steady volume increase for True Fleet with diesel the #1 fuel type of choice. This does however mask somewhat the steady drop of market share from a high of 86.0% to a low in December 2016 of 77.6%. Obviously we have seen increases from alternative fuels as more manufacturers enter the space but it is the petrol share that is growing fastest. As we added vehicle segment to the analysis it was surprising to see that SUV is growing into one of the biggest contributors and not the obvious choice of Mini, Small and Compact Cars with them being smaller, lighter and perhaps offering the best size vehicles for maximum fuel economy.
(Paragraph retracted from original press release due to error in Toyota fuel type concerning CH-R and RAV 4)
Germany
With a drop of 6.7 per cent compared to February 2016 the True Fleet Market in Germany had a difficult second month of the year. Even if you take into account that February 2017 had one working day less than last year the result was still negative. The Total Market was also slightly negative down to a little over 243,000 registrations generating a -2.6% over its comparable figures for February 2016.
Market leader Volkswagen lost almost two per cent of its market share. Nevertheless some of their models performed very well. Especially the new Tiguan produced a 30.6% growth and its highest amount of fleet registrations in a February ever. Volkswagen's Compact SUV is clearly leading its segment with a share of 12.4% (year-to-date February) followed by Audi Q5 (7.6%) and Mercedes GLC (6.4%). And there is even more to come with the stretched, optional seven-seater Tiguan Allspace which debuted at Geneva Motorshow and will enter the markets in the second half of 2017.
Mercedes jumped from rank number four overall into second position but the lead over Audi was really small with no more than 18 registrations separating the two. Behind BMW, Ford, Skoda and Opel the Top 10 were completed by three brands with very positive results for February: Renault (+39.1%), Seat (+22.5%) and Toyota (+23.3%). With 2.3% the Japanese brand scored its highest market share since September 2009. Especially the all new C-HR was pushing Toyota's fleet volume. At SEAT the situation is similar with the new SUV Ateca already ranking second in the Spanish manufacturer's True Fleet line-up.
In general it's really interesting to have a closer look at the most preferred models both for Private and for Fleet customers. It proves true again that most company car drivers prefer a higher vehicle segment as you can see at VW (Golf instead of Polo), Mercedes (C-Class/A-Class) or BMW (3 Series/1 Series). Within the model range of Audi and Seat most private customers opt for an SUV (Q2, Ateca) instead of a more traditional Compact or Middle Class Car. At Renault obviously both customer groups agree on their personal number one (Captur).
Italy
The Italian True Fleet market has continued its growth trajectory in February albeit the + 5.1% is slightly more subdued than January's rate of + 9.2% and the lowest it has been since April 2015. The Total Market finished with a little under 190,000 registrations for the month and was showing a + 7.5% increase helped not only by True Fleet but by a 2nd month of + 24% growth from the Special Channels segment. The Private Market finished with the lowest expansion rate of + 2.8% but this was still a positive month and its best February since 2010.
True Fleet Top 10 for manufacturers saw only 2 of the top 6 achieve gains for the month. Fiat the market leader managed a solid + 14.5% rise with Ford following and generating a + 19.0%. The negative decline seemed to be just a German affair with VW, BMW, Audi and Mercedes all having a negative February. Things did however become slightly more interesting from the remaining 4 places as the manufacturers were all within 238 registrations of each other and produced some excellent growth rates. Toyota in 7th managed + 28.1%, Opel followed with a + 56.4%, Smart moved from 13th with + 57.7% but it was Nissan that really hit its stride moving 6 places into 10th with an outstanding surge of + 72.3%.
With Smart performing well and entering the Top 10 for the 1st time since June 2016 we decided to look into the Mini Car segment where both the ForTwo and ForFour reside. The home grown manufacturers of Fiat and Lancia take the first 3 spots in the model Top 10 with the Panda, 500 and Ypsilon. Smart takes the next 2 positions with the ever popular ForTwo beating its brother the ForFour by just 72 units but in terms of growth the ForFour is king for the month beating all cars from the segment with a + 195.1%. The remaining 5 places were in the following order Toyota Aygo, Citroen C1, Renault Twingo, VW up and the Peugeot 108 with the worthy mention going to the Aygo which also generated a 3 digit growth of 116.7% for February.
Finally, we should perhaps touch on the record 51st month on month growth rate and we asked our Automotive Analyst and Forecast Specialist for a quote:
"The True Fleet Market has been climbing to ever higher volumes and in contrast to the Private Market, it is already considerably beyond the pre-recession value, raising doubts on how long the growth series can continue. With the decision to phase out 2016 tax benefits on company cars in two steps, the government reduced distortions from anticipated purchases between the end of 2016 and the beginning of this year. Nevertheless, tailwinds for the True Fleet Market are weakening and some of the low-hanging fruits have already been utilised. In order to generate additional growth in a lacklustre economic environment, additional private car drivers need to be attracted into a company car." – Benjamin Kibies, Dataforce Automotive Analyst
UK
The True Fleet market for the UK has hit its first bump in the road for 2017. With a negative growth of 4.8% the worry is now if the slide will continue into March. The Total Market finished negative with 83,000 registrations which equated to a – 0.3% and as the Private Market also finished with – 4.4% it was Special Channels with a + 22.2% left attempting to fill the void generated by the other segments.
Inside the True Fleet Top 10 manufacturers the positive and negative growth was shared equally. The ever present 1-2 finish of Ford and Opel(Vauxhall) in the UK market was won for the 5th time in a row by Ford and even the mid-month announcement of the PSA takeover could not help boost Opel's/Vauxhall's True Fleet registrations into the number 1 position. VW took 3rd place and it was Nissan in 4th that was the first to produce a positive growth of 9.9%. The next 3 positions went to Mercedes, BMW and Audi respectively with the Stuttgart OEM hitting + 18.5%. Toyota, Skoda and Kia followed filling out the remaining three Top 10 places with + 93.3%, + 29.1% and + 51.1% respectively. Unsurprisingly the new C-HR contributed to Toyota's success but it was undeniably the Aygo that supplied the most with a growth of 242.9% and taking 40.8% of Toyota True Fleet share.
While the UK predominantly prefers a manual transmission the tide has perhaps started to turn somewhat towards automatic or semi-automatic transmissions. Technology has changed dramatically in the last few years with automatic transmissions now offering better fuel economy, lower CO2 emissions and with an ever increasing number of cars on the road perhaps a more comfortable ride when you meet the inevitable congestion. Since 2004 True Fleet automatic transmission share has more than doubled from 16.3% to 35.3% and while this is the average from some manufacturers it is far more pronounced.
In 2016 BMW, Jaguar, Land Rover, Mitsubishi and Mercedes all managed 5-digit registrations with over 62% of this volume coming from automatic or semi-automatic transmissions and while Porsche was highest with 97.5% their volume was only 3 digits. Volvo customers also favoured automatic but had a more even share of 53.3% while Telsa, Maserati and Lexus each achieved 100% with only automatic transmissions. While Audi customers overall still preferred a manual transmission it was interesting to note that four similar models that were defined opposites:
For A4 (64.2%) and Q3 (57.4%) the majority of customers chose a manual while A5 (58.3%) and Q3 (83.9%) customers preference was automatic (83.9%).
France
The True Fleet Market in France produced its 2nd negative month in a row finishing with a decline in growth of 17.1% and generated its lowest February volume since 2014. The Total Market was down by 2.9% finishing with around 162,000 registrations with the Private Market registering a – 2.1% and Special Channels the only positive with + 7.7%.
For True Fleet the Top 5 manufacturers maintained their positions while only 2 out of the Top 10 delivered positive growth for the month. The home grown three of Renault, Peugeot and Citroen took the first 3 places. VW retained 4th and was the first of the two manufacturers with positive growth achieving a +7.8% for the month. They were followed by BMW, Ford, Audi and Mercedes and while none of them achieved growth in February, Ford was able to still jump three places from 9th into 6th. Toyota was the 2nd manufacturer to post growth with a +35.6% which moved them inside the Top 10 at 9th from 12th while Nissan completed the line-up and took the dubious honour of having the highest percentage drop in growth of – 57.3%.
Once again it seems the question of fuel choice has been raised and inevitably it seems to turn to diesel and whether it is a temporary decline in the market or in fact the newest trend from consumers for the future. While we focus most often on passenger cars we also have the LCV market (0- 3.5t) to consider. True Fleet for 2016 LCV registered around 322,000 units or 69% of what the passengers cars volume was in France. This then makes for interesting reading when looking at diesel share. Why? Because for LCV unsurprisingly 96.7% choose diesel as their fuel and this has remained steady since 2003 with only a maximum 2% difference in share over those 14 years (2016 being the lowest). So for the LCV market diesel is secure and moving very little.
Meanwhile for True Fleet PC it was 78.6% and after looking further into the PC segments it shows perhaps an even clearer trend. The Dealership/Manufacturer segment's diesel share has changed from the high of 81.1% in 2008 to last year it finishing on 51.5%, Short Term Rental's high was 83.7% in 2012 while it was down to 62.0% last year and the Private Market's top result of 71.3% in 2008 was also brought back to a low of 37.8% in 2016. So with France looking to improve air quality across its major cities and also investing in higher rebates for alternative fuels it looks like passenger car diesel needs to become cleaner & greener to deliver its CO2 savings or continue along its current decline.
We decide to again ask our Forecast and Automotive analyst for a view on how he sees the diesel question in France:
"While changes in the French bonus-malus taxation system caused negative repercussions, uncertainties from the upcoming presidential elections may well have added to the True Fleet Market's weaker performance at the beginning of the year. However, the business cycle is continuing to improve as domestic brands have introduced lots of new models. Only 2 in the True Fleet's diesel Top 10 models are more than 2 years old. Still, the Diesel technology stays under pressure, since the French crit-air sticker system may cause even Euro 6 diesels to be banned from cities in the early 2020s" – Benjamin Kibies, Dataforce Automotive Analyst
In caso di pubblicazione, indicare sempre: "Elaborazione Dataforce su fonte Ministero Infrastrutture e Trasporti e ACI".
Das Unternehmen DATAFORCE - Wir zählen Autos
Als führendes Marktforschungsunternehmen bringen wir Transparenz in den europäischen Automobilmarkt. Unabhängig - mit über 25 Jahren Erfahrung - setzen wir Standards und machen Märkte vergleichbar.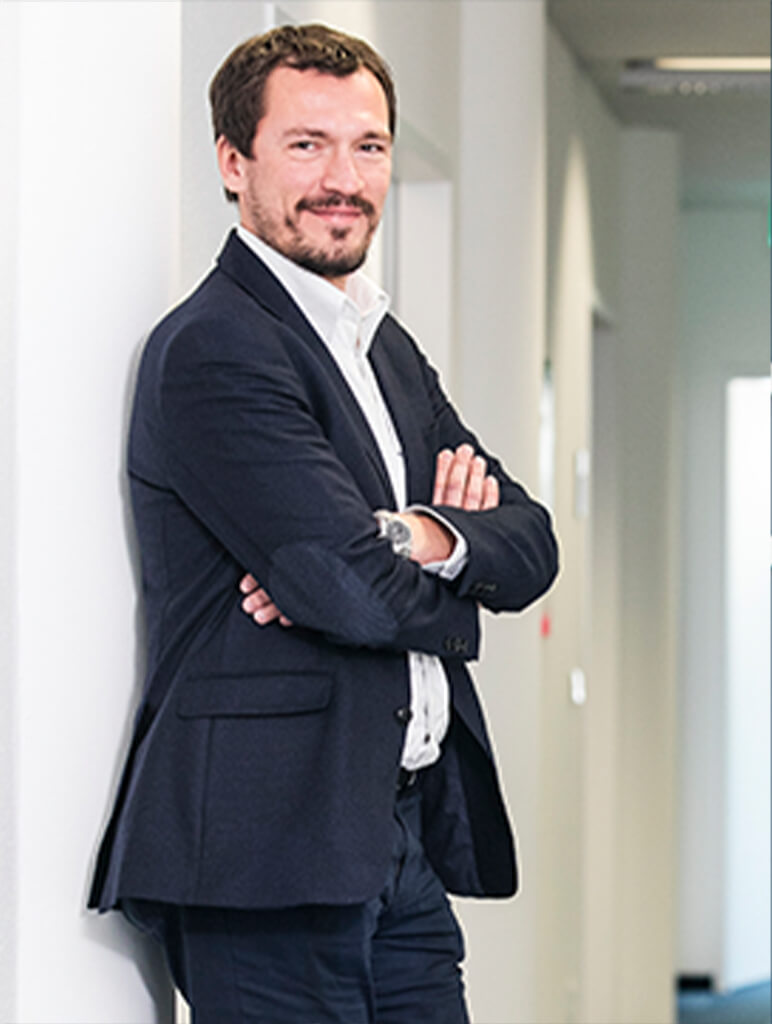 Contatti: Gabriel Juhas
Tel.: +49 69 95930-250
Fax: +49 69 95930-549
E-Mail: gabriel.juhas@dataforce.de
www.dataforce.it