Italy's record month benefits French brands, Toyota but FCA sales decline
Roma, 03.11.17
MILAN – French automakers were among winners in an Italian market that had a record month for new-car sales in October. Fiat Chrysler Automobiles sales fell against the market trend after the automaker started to reduce self-registrations.
Registrations grew 7.1 percent to 157,900 last month, helped in part by an additional selling day, according to figures published by Italy's transport ministry on Thursday.
"October closed with the best result since 2009," said Gianmarco Giorda, director of industry association ANFIA.
Among foreign automakers, Renault and its Dacia brand has a strong month, with sales up 28 percent and 48 percent respectively.
PSA Group's registrations jumped 18 percent, with Citroen sales gaining 42 percent and Peugeot 17 percent. PSA's newly-acquired Opel brand saw sales rise by 6.6 percent.
With Opel now in its stable, PSA passed Volkswagen Group to become Italy's second-largest automaker by unit sales after Fiat Chrysler Automobiles.
Fiat, Lancia slump
Fiat Chrysler's group sales fell 0.8 percent and its market share dropped sharply after the automaker decided not to defend share through self registrations.
Fiat's unit sales declined by 4.4 percent and Lancia registrations slumped 18 percent, a decline partially offset by Jeep sales increasing 47 percent and Alfa Romeo's volume rising 10 percent.
The strategy change caused Fiat Chrysler's market share to fall to 26.25 percent in October compared with 28.35 percent in the same month last year and to 28.90 percent in the first 10 months compared with 29.07 in the same period of last year.
Registrations by the Fiat brand and its dealers in the last three days of October – a typical proxy for self-registrations – were 17,803, according to Dataforce, and contributed 52 percent of the brand's monthly total sales, compared with 21,388 in September, with a 57 percent weight in the month.
With no self-registrations, Lancia Ypsilon sales dropped by 18 percent, but more significantly the Fiat Tipo's volume slumped. The compact car dropped down the rankings to the No. 14 best-selling car in October while through September its position was No. 3. In September, 42 percent of Tipo registrations were self-registrations, according to Dataforce.
In a news release, FCA said the October drop resulted from its decision to "privilege" sales to private customers.
Toyota, Skoda, Seat growth
Other automakers had mixed results.
VW Group registrations rose 4.8 percent, boosted by 20 percent growth at both Seat and Skoda, while VW brand's volume gained a moderate 1.7 percent.
Among Asian carmakers, Toyota sales jumped 23 percent, Nissan's volume fell 4.7 percent and Honda saw a 5.7 percent decline. Hyundai sales gained 17 percent and Kia 11 percent.
Audi and Mercedes-Benz had modest growth while BMW slipped back. Audi sales gained 3 percent and Mercedes brand's volume 2.6 percent. BMW brand's registrations declined 13 percent.
According to importers association UNRAE, sales to private customers rose 4 percent after a two-month slump. Growth was once again pushed by sales to short-term and long-term rental companies, which rose 11 percent and 14 percent respectively. Self-registrations by carmakers and dealers increased by 10 percent, according to Dataforce.
Diesel slows
Diesel sales slowed in October after long bucking the downward trend in other major markets such as Germany, France and the UK. Diesel car sales rose less than 1 percent, dropping 3 percentage points for a 55.5 percent market share.
Andrea Malan
Automotive News Europe
In caso di pubblicazione, indicare sempre: "Elaborazione Dataforce su fonte Ministero Infrastrutture e Trasporti e ACI".
Das Unternehmen DATAFORCE - Wir zählen Autos
Als führendes Marktforschungsunternehmen bringen wir Transparenz in den europäischen Automobilmarkt. Unabhängig - mit über 25 Jahren Erfahrung - setzen wir Standards und machen Märkte vergleichbar.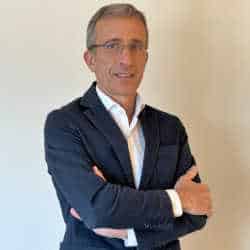 Contatti: Salvatore Saladino
Tel.: +39 06 86765488
Fax: +39 06 87815022
E-Mail: salvatore.saladino@dataforce.it
www.dataforce.it