True Fleet stepped up another gear in 2017 with only one exception
Roma, 15.02.18
The True Fleet Market for the EU-5 had another exceptional year with all but one of the individual markets beating out last year's record numbers. Each of the expanding markets continued to prosper despite market affecting events which could have altered these outcomes.
Spain
with its government denounced but state-approved Catalonian independence referendum.
France had Presidential elections with controversial candidates polling high pre-election.
Italy's political turmoil continued un-abated and the end of the super-amortisation benefits for the majority of company cars.
Germany started to feel the bite from "Dieselgate" with registration of Diesels falling, alongside its own controversial elections.
However all this could not de-rail the growth and expansion of these respective fleet markets.
The UK market is the exception with their fleet segment (along with the other segments) feeling the pinch and starting to contract, no doubt influenced by the new wave of vehicle taxes implemented from April 1st and the triggering of Brexit. Which in the eyes of the population, remains shrouded in mystery, as to just what this will mean for them post March 29th 2019.
Spain
The current Spanish True Fleet Market is truly reflective of its country's summer climate, sunny. Coming off the back of a record 2016, Spain's fleet market in 2017 was the only market from the EU-5 to achieve positive growth for every single month and the last time this market showed a monthly decline was way back in January 2014. This also marked the 4th consecutive year that fleet registrations surpassed their prior year figures. Spain's Total Market finished a little over 8,000 units shy of the 1.3 million mark for 2017, which was its best year since 2007, with the Private Market contribution of + 4.6% and Special Channels' expansion at 12.9%.
Brand Performance
On a manufacturer level we saw all top 10 manufacturers were in the black. Renault on 1st rank swapped positions with Volkswagen (2nd) due to robust growth of the Clio, Scenic and Zoe, while Peugeot maintained 3rd.
The French marque was followed by Audi, which gained two positions, increased by robust double-digit growth rates (+ 29.1%) and ended with only 220 registrations separating the French and German brands. The performance of the manufacturer from Ingolstadt was mainly influenced by their range of its "Q"-models. Both the Q3 and Q5 raised their 2017 YTD registrations compared to 2016, but it was the new Q2, which boosted Audi's registrations to a large extent. Alongside this the Audi A1 and A5 also showed some sound growth as well.
Audi's Bavarian rival BMW secured the 5th place with its major contributors being the "Ones" namely X1 and 1 Series but it was the home grown talent of SEAT that really sparkled inside the top 10. The OEM from the Catalonian capital Barcelona was seemingly un-affected by any turmoil from the independence referendum and jumped four places into 6th with the highest growth rate (+ 39.5%) inside the top 10 and while the Leon was the biggest contributor it was the Ibiza and Ateca models that seriously upped their game.
Mercedes (7th) and Ford (8th) were another battling pair with only 296 units separating them. Nissan (9th) and Toyota (10th) finished out the top 10 with the latter's gamble on hybrid only engines for the new C-HR paying off handsomely by helping to secure that top 10 berth.
Fueltype
Our final look at the Spanish market took us into fueltype and it was here that we see possible dawn of a new era. Alternative fuels have played a minor role for the last few years but they are now seemingly starting their ascent and wrestling more market share.
In private registrations we have predominately seen growth in the market share (2013 being the exception), but at a somewhat relaxed pace. Now in 2017 when the share moved from 3.4% to 6.4% we started to see more significant volumes, with over 40,000 registrations for the year.
In True Fleet it is a similar story with a move from 4.2% share to 6.7%, and though a little more subdued in growth this share is higher than what we see in the Private Market. The loser – and there must be one – is Diesel.
While this possibly comes as no surprise, it is noteworthy that diesel is being eroded from both sides, with Petrol gathering up the vast majority of Diesels loss.
Again share has been growing for Petrol at a sedate pace until 2017, when it moved from 46.7% to 54.1% for the Private Market as Diesel's share almost dropped by a full 10 percentage points.
Once more True Fleet mirrored the Private Market but by a less accentuated number. Petrol share jumped from exactly 5.0% to 19.1% and Diesel took a tumble falling from 81.6% to 74.2%. Our feeling for the markets in 2018 is possibly much of the same.
Richard Worrow
Phone: +49 69 95930-253
Fax: +49 69 95930-549
E-Mail: richard.worrow@dataforce.de
France
Like the majority of the EU-5 countries, the French market was also in a good shape. After a stuttering start to the year, registrations had been on an upward trajectory since May, with only December softening slightly. This means the Total Market hit the 2.11 million threshold at the end of 2017, with all market segments participating in the growth and representing one of best annual results ever for the French market.
The True Fleet Market was especially buoyant and achieved a new all-time record growing by robust 7.2%, and while the Private Market's year-on-year increase was rather smaller (+ 2.3%), the annual registrations from private customers rose for the third time in a row. The remaining Special Channel segment grew alongside the True Fleet Market at a somewhat similar rate (+ 7.4%).
Brand Performance
For the overall year, we saw a very stable fleet OEM ranking with only one change occurring inside the top 10. Renault remained True Fleet Market's leader, but Peugeot managed to reduce the gap to its compatriot achieving a robust growth of 22.5% mainly due to the 3008 and 5008. Citroën on 3rd rounded out the French home victory while the German brands Volkswagen, BMW, Audi and Mercedes followed on positions 4 to 7.
Thanks to the boosted registrations of its SUVs Kuga and Ecosport, Ford (8th) was up by 24.6% and swapped positions with Nissan (9th). Toyota (+ 33.9%) completed the top 10 with a broad range of models contributing in its upswing like the Yaris, Auris and Aygo, but it was the C-HR which contributed the biggest share to the growth pie resulting in a record year for the Japanese marque.
When widening the perspective, we found additional brands shining brightly in 2017: Alfa Romeo (+ 91.1%) and Suzuki (+ 93.1%) both almost doubled respective registrations, outperforming every other manufacturer inside the top 30 in terms of growth. Alfa Romeo gained some ground due to the Stelvio and Giulia while Suzuki's plan to place a stronger focus toward fleet customers seemed to succeed with almost all of its models surging compared to 2016.
One surprising vehicle segment
Utilities are a small segment making up 4.2% of all fleet registrations in 2017, but regarding their growth performance there is no way to get around speaking about them. In July, our press release had already started to identify the gathering pace from the segment and while SUVs were by far the best growing segment in fleets over 2017, it was Utilities finishing in 2nd (+ 15.9%) and surpassing the increase of Small Cars in 3rd (+ 12.4%) that had really caught our attention. In comparison to True Fleet, privately registered Utilities even managed to achieve a slightly higher growth rate of 16.9%, representing the best growing segment in the Private Market for 2017.
This is rather remarkable when considering that SUVs keep attracting buyers from other segments like Compact Cars, Middle-Class and Vans. Nonetheless, the fleet top seller Renault Kangoo and private buyer's favourite Dacia Dokker in addition to the newest generation of the Citroën Jumpy and Peugeot Expert helped the Utilities to stand out against the triumphant march of SUVs.
Nils Wehner
Phone: +49 69 95930-295
Fax: +49 69 95930-549
E-Mail: nils.wehner@dataforce.de
Italy
Italy has for another year has once again produced solid results within the True Fleet Market. Despite two negative months blemishing the track record, the Italian market has produced an increase over last year's registration numbers of + 6.2%; this also comes off the back of "Super-Ammortamento" ending for most company cars.
The Total Market had its best year since 2009 ending with around 2.1 million registrations. Private registrations also had their best year since 2010 in terms of volume though as a market share this channel has continued to contract and while True Fleet has been taking some of this slack it is perhaps the other channel garnering some un-wanted records.
The Special Channels segment has produced its highest numbers of registrations ever, and these tactical registrations have continued to help further boost the overall picture though it is unlikely that these practices are either sustainable or good in the long-term for the Italian marketplace.
Brand Performance
No guessing required for the number one slot in Italy as Fiat is the clear leader in its home market and by quite a long chalk. Interestingly there were only two OEMs inside the top 10 to achieve negative growth and for one of these it was only a few hundred units.
VW in 2nd kept its 2016 ranking but Ford managed to jump three places into 3rd powered there predominately by positive performances from the Fiesta, Ecosport and Kuga. The German premium brands all dropped a place with Audi in 4th, Mercedes in 5th and BMW in 6th, however there were some bright stars from each with Q2 & Q5, GLC & E-Class, and X1 all putting in solid volumes for their respective manufacturers.
Renault and Peugeot followed while also retaining their positions from 2016 and Nissan managed to muscle its way inside the top 10 thanks to contributions from both, big and small models. The Qashqai upped its registrations by 15.3% but it was the Micra which lit up for the Japanese manufacturer pushing its growth to + 233.0% over 2016's tally.
Opel secured itself 10th position and this was thanks to the SUV segment. The Mokka more than doubled last year's volume beating out the ubiquitous Astra which had held the Opel best-seller crown since 2012.
Fueltype
More and more the questions arise around fuel types and not necessarily just based around Diesel. Italy over most other European countries has its own anomaly in the use of gas/petrol (CNG, LPG) powered vehicles with over 160,000 registrations in 2017, the next nearest is Turkey with just over 25,000.
Interestingly this is mostly accumulated in the private sector while the True Fleet segment actually registers more hybrids cars than those of the gas/petrol powered variant.
The much beleaguered Diesel has also had a good year in the Italian market place, thanks possibly to taxation in Italy being more accommodating and the need for manufacturers to shift other countries' Diesel allocations elsewhere. Extra volumes were registered in all market segments though unsurprisingly Special Channels came out clear winners in terms of both growth rate and absolute volume increase.
The star of fuel types from all market segments though was clearly Hybrids from the private sector, while not the highest in growth rate (+ 82.5%) combined with the relative volume increase of over 20,000 registrations certainly singles it out as that star.
Italy overall has an interesting 2018 ahead and while the market segments are likely to continue an expansion our analysts certainly predict a good year for True Fleets despite some tax changes about to mitigate the ever expanding LTR sub-channel.
Gabriel Juhas
Phone: +49 69 95930-250
Fax: +49 69 95930-549
E-Mail: gabriel.juhas@dataforce.de
Germany
A big round of applause is justified for the German True Fleet Market. Not only was it able to grow the fourth time in a row, it also completed its journey with another new all-time record. The increase of + 2.1% is remarkable if you take into account that 2016 was already the best year on record for True Fleets in Germany and therefore a truly challenging benchmark.
On the road to "biggest fleet market" in Europe Germany was pretty close to overtaking the UK since company car registrations dropped by almost 6% on the islands. In the end less than 30,000 registrations separated the German challenger from taking the crown for 2017. Maybe next year? Well according to our forecast analysts the 2018 race may well see a new fleet monarch.
For the Private Market a solid growth of + 4.4% over 2016 turned last year into successful one for that segment too, with the volume of around 1.2 million new passenger cars, it was at its highest since 2011. The result for the Special Channels (+ 1.5%) is somewhat ambivalent: the volume of cars registered on Short-Term Rental companies, Dealerships and Manufacturers was higher than ever before, but the strong performance of both True Fleets and Private Market let the share of Special Channels decline by 0.5 percentage points.
Brand performance
A surplus of "only" 2.1% for True Fleets already suggests that not all of the market players were able to boost their registrations compared to 2016. Volkswagen and Audi stayed in the lead but both brands suffered a decline, no doubt linked to the "Dieselgate" scandal but this may not have been the only factor.
With a growth of 12.9% Mercedes in 3rd place performed very strongly and swapped positions with BMW. While Ford, Škoda, Opel, Renault and SEAT maintained their positions on 5th to 9th, it was Peugeot pushing itself into the top 10 (ranking 14th in the previous year) with a + 86.7%, making its star shine brightest in the growth stakes.
Outside this group two other brands also managed to shine particularly well: Toyota in 11th place raised its registrations on fleet customers by 26.6% and Citroën (17th) even grew by 38.2%. The main pillars for these positive achievements were the small crossover C-HR and the C3.
With respect to the model ranking the first four positions remained within the Volkswagen Group. The Volkswagen Golf claimed the top spot, followed by the Passat, the Audi A4 and the Škoda Octavia. Mercedes' C-Class in 5th place gained two positions while BMW's 5 Series even jumped from 10th into 6th. The biggest improvement however was achieved by two other models from Mercedes namely the E-Class (from 20th to 10th, + 68.4%) and the GLC (from 23rd to 12th, + 62.8%).
Vehicle Segment
When SUVs took the crown for the Private Market back in 2015, the True Fleet Market was still dominated by a neck-and-neck race between Middle Class and Compact Cars and this duel continued into 2016 with the Middle Class securing the top podium finish. However, this has changed dramatically in 2017 on the back of another remarkable climb (+ 15.6%) from SUVs, pushing the segment into the top spot, after overtaking both aforementioned vehicle segments.
While the Compact Cars showed a very stable performance with a + 0.5% it was particularly the Middle Class segment which came under pressure with a considerable drop of 9.9%. Over the last five years the market share of this group of models has decreased by 5.8 percentage points. With 18.8% the share is now below 20% for the first time ever, while SUVs reached an all-time high with 22.3% for 2017.
The good news for SUV fans is the fact that the success in 2017 was supported by vehicles of all different shapes and sizes: The success of smaller cars like Audi Q2, Opel Mokka X or Renault Captur among company car drivers did not prevent compact and medium size SUVs from growing significantly as well. Only the group of larger SUVs like Mercedes GLE, Porsche Cayenne or Volkswagen Touareg could not keep up. Most likely this is only some kind of short pit-stop before accelerating again in 2018.
Michael Gergen
Phone: +49 69 95930-231
Fax: +49 69 95930-549
E-Mail: michael.gergen@dataforce.de
The UK
The British car market went through some turbulent times in 2017 and the assessment on whether it was a successful year on not depends a lot on the point of view. Looking at the Total Market, 2.54 million new registrations appear fairly decent when compared to the ten-year average of 2.28 million. However, absolute volumes were 5.7% shorter than 2016 comparatives and many dealerships suffered from lower margins.
The same is true for the fleet market that posted a 5.8% drop in new registrations while at the same time the absolute volume was still one of the highest. We found a couple of factors that jeopardised the market, which does bring up the question: Was the Brexit vote the reason or just the trigger for the decline?
Brand Performance
Results on brand level are even more a question of perspective. Exactly one half of the top 10 improved their results with two of them growing at double-digit rates while the other half had to bear the losses.
The two leading brands pirouetted around each other with Ford securing the top spot thanks to a less negative outcome than their rivals from Vauxhall. With some distance to so-called "Dieselgate" VW gained back some ground (+ 7.6%) and is likely to challenge Vauxhall's 2nd rank in 2018.
Position 4 was taken by another high-flyer. While everyone could watch the Amsterdam-based launch event of the newest version via live stream on Friday, the older A-Class and its derivatives were still very popular among British companies. Alongside the GLC and the all-new E-Class they pushed Mercedes' fleet registrations up by 5.6%.
On the next ranks Nissan, Audi and BMW each retained their positions but Hyundai vigorously pushed themselves into the number 8 spot. The Korean manufacturer secured its 21.5% rise not only from the usual SUV growth but also from the Ioniq. This model seems to have turned out to be the right offer at the right time, in what is the perfect storm on diesel.
And there were two more automakers that took advantage from the market's move into petrol and Hybrid. Toyota's True Fleet registrations were up by remarkable 16.0% fuelled almost completely by the latest addition to their range, the C-HR with four out of five fleet customers opting for the Hybrid powertrain.
The latest entry to the top ten was another Asian brand. Kia expanded their 2017 fleet sales by 6.5% and while a couple of their models increased their registrations the Niro delivered the biggest push.
Fuel types
With so many alternative-fuelled-vehicles (AFVs) acting as game-changer for their respective brand, it may seem as the UK is already opting out of internal combustion engines (ICE) in general and out of diesel in particular. Although the tipping point had clearly been shifted, the compression-ignition technology remains the preferred fuel type for those drivers clocking high mileages and a little more than the half of the fleet cars came with a diesel engine.
Still, Hybrid registrations grew by 30.1% and may now be the most cost-efficient alternative for drivers that predominantly use their company car to commute to work or to cover short distances, particularly when considering their tax advantage.
We identified 13 models were fleet drivers preferred Hybrid although they had the option to choose a pure ICE. While it comes as no surprise to find a wide range from Toyota as well as the Mitsubishi Outlander among this selection you may not have expected the majority of Porsche customers to opt for a Panamera or Cayenne Plug-In Hybrid. The BMW range also deserves a mention, as while Hybrid does not (yet) account for the majority of registrations as seen for the other 13, the X5 as well as the 3, 5 and 7 Series all showed notably more registrations in this fuel type than for straight petrol.
Benjamin Kibies
Phone: +49 69 95930-232
Fax: +49 69 95930-549
E-Mail: benjamin.kibies@dataforce.de
In caso di pubblicazione, indicare sempre: "Elaborazione Dataforce su fonte Ministero Infrastrutture e Trasporti e ACI".
Das Unternehmen DATAFORCE - Wir zählen Autos
Als führendes Marktforschungsunternehmen bringen wir Transparenz in den europäischen Automobilmarkt. Unabhängig - mit über 25 Jahren Erfahrung - setzen wir Standards und machen Märkte vergleichbar.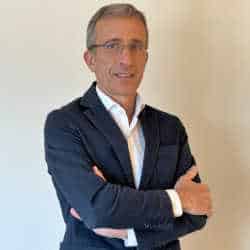 Contatti: Salvatore Saladino
Tel.: +39 338 7941822
Fax: info@dataforce.it
E-Mail: salvatore.saladino@dataforce.it
www.dataforce.it