360 degrees around the company car driver – what does your end customer think?
It is finally here: The new edition of the large User Chooser Study 2020. With a survey of almost 700 company car drivers, the current study provides information about criteria that influence the purchase decision of the user choosers, about what features the company car must have and how they today's user chooser think about alternative drives. The new study concludes with a detailed characterization of the user chooser: How does your end customer think? – a 360 degree view of the company car driver.
"73% of company car drivers have a second car in their household."
One topic that has preoccupied the fleet market for longer than Corona is digitization. Four years after the last survey of the user choosers, Dataforce is publishing a large-scale new edition of the popular study this year. In this, almost 700 company car drivers were asked about various topics relating to company cars. The result is 80 pages of insight into the buying process, decision criteria, feelings and much more of your direct end customers.
The questions of the study in this edition are designed in such a way that not only the standard questions are clarified, but also, in particular, the motivation. With the flood of brands and models on the automobile market, it was important to highlight why the company car driver chose a new one or stayed with the old one. The dataforce market research department also achieved particularly interesting results in the area of ​​car policy: What are the maximum leasing rates or are there limited options?
The user chooser is illuminated from all angles. With the study, you will become aware of where the user chooser gets information, when and where he makes his purchase decision and which other factors influence him. In the end there is the answer to all questions: Do we still need classic car dealers or can manufacturers handle sales via digital showrooms?
Content
Management Summary & Recommendations for action
Study design
Analysis Part I: User Chooser Characterization

Sample composition
Opinions of user chooser based on statement evaluation (meaning company car, powertrain, etc.)
5 Types of User Chooser (NEW!)
Brand loyalty/Brand change (incl. Reasons of change), Distribution of gross list prices for current company cars (by brand, hierarchy, etc.)

Analysis Part II: Buying Process

Car Policy (Requirements and satisfaction of the user choosers)
Sources of information before buying and what they mean
Purchase decision criteria (by brand, fleet size class, character type, etc.)

Analysis Part III: Alternative Powertrains

Level of knowledge of the user choosers; what open questions are there?
The company car with an alternative drive – willingness to switch, reasons for switching
Barriers to purchase and use as a company car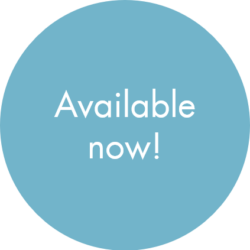 I hereby order the User Chooser Study 2020 bindingly for € 3,450 net.