Market Data for the Automotive Market
We have vehicle registrations from over 40 top markets in Europe and the world.
We have market data, focused on the automotive sector, for over 40 countries worldwide. We cover the largest markets and provide our customers with the latest information on market developments on a monthly, quarterly or yearly basis. Our database includes millions of data sets containing in-depth information about the automotive market in the countries offered. Because of this, you can use our smart business intelligence solution to view the data as you need it.
As a market research company, we mainly focus on the following market data:
We analyze the latest figures and make them available individually. Based on the current state, we also create forecasts that support our customers in important corporate decisions.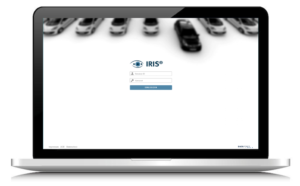 Measure success and launch the best sales strategy with a clear view of market activity.
As market leader for fleet information, we provide you with the best data for over 40 countries.
We supply a unique, in-depth view of market segments and distinguish among fleets according to size and type of vehicles in our online BI-System named IRIS® (short for International Registration Information System).
In order to present the True Fleet market segment without distortions, the new registrations are clearly separated from car rental companies (RAC), vehicle dealers or vehicle manufacturers. Get quick and easy access to this increasingly important market segment of the automotive market. This is the only "True" way to make a realistic assessment of the segments and assemble a clear picture of the overall market.
New Vehicle Registrations – On the cutting edge
To polish the accurate representation of True Fleets, we subdivide the market into leasing companies, car dealerships and manufacturers. These distinctions give you quicker and easier access to this increasingly important market segment in the automobile industry. Precision data permits a realistic assessment of the entire market.
"Where are the cars actually registered?"
"Are the smallest fleets significant for my target customers?"
"What is my direct competitor doing …?
"Are they influenced by commercial vehicle registrations?"
Parc Data – Clear potential
Identify your exact market potential based on our parc data!
Dataforce "not only counts cars", but also the underlying fleets, divided according to the most different fleet size. In addition, you can analyze the composition according to brands, models, fuel types, vehicle ages and other criteria.
"How many fleets are there nationwide that are eligible for our product?"
"Is it worth developing a product for small fleets?
"How high is the replacement potential in the market?"
Regional Data – Rate clearly
Measure the performance of regional units and define your areas yourself.
Similar to the nationwide new registrations and parc data, you will receive individual or standardized information on a regional basis. This can take the form of postcodes or political (district municipalities / statistical districts) areas.
"Where is there new unidentified market potential so far?"
"Which metropolitan areas are particularly attractive to us as an importer brand?"
"I need basic data to evaluate my area managers."
Used Cars – A look at used cars
The used car market is growing in importance, but what about the flow of buyers and sellers?
Clearly observe the flows of the markets and identify the routes of classic used cars, rental vehicles or daily registrations. To support your market management, the number of holder changes based on the brand and model as well as all technical data is shown based on the market segment.
"How many young commercial vehicles were transferred in the private market in 2020?"
"After what time do rental vehicles change owners?"
"How do my direct competitors control new registrations in the market?"
Forecast – Fleets with Future
Get a reliable outlook on the future development of individual market segments (private – fleet – RAC – vehicle manufacturing – vehicle dealer). In addition to the classic economic indicators, Dataforce also takes into account fleet-specific indicators that we collect using our own fleet manager panel. Furthermore, the evaluation of model political events is another central component of our forecasting process.
Complete, improve and sharpen your volume planning with Dataforce and use the precise information to make better decisions.
"How will the fleet market in country XYZ develop in the next 3 years?
"Will there be conflicting developments in small and large fleets?"
"How does Dataforce assess the numerous new model starts in the EV area?"