Market Data for the Automotive Market
We provide relevant automotive market data for over 40 countries worldwide. Get the latest information on current market events on a monthly, quarterly or annual basis. Our data allows you to analyse different market segments in depth, identify future trends and derive measures for your strategy.
Official registration data provided by local authorities allows you to assess your own market position and that of your competitors.

 

The raw data is standardised and processed by our data management engineers to provide you with the most accurate information available in the market, enabling an individual or an European market evaluation.

We deliver the data in a way that suits your needs: either via our flexible online BI tools: IBM Cognos Viewer and Tableau, or as a classic report in PPT, PDF, XLS, interactively embedded via HTML or via an API.

 

You can also integrate your own data to create own specific dimensions or fully customised reports.

 
New

registration

data

–

to

assess

trends

in

the

overall

market
With our data on new registrations, the different market segments – Private Market, True Fleet Market, Short-Term-Rentals, Dealerships and Manufacturers are presented separately. Within the above mentioned channels a deeper look into sectos/branches, leasing or company cars is available for a large amount of EU markets. The consideration of passenger car and commercial vehicle registrations in EU or worldwide will offer you a realistic picture of the current market situation.
"Where are the vehicles actually registered?"

"Which fuel types are relevant for my target group?"

"How are new registrations of electric cars developing worldwide?"

"What is the impact of registrations by dealers/OEMs on the market?"

 
Regional

data

–

for

evaluating 

specific

regions

or

own

areas

 
Our regional data allows you to perform a clear analysis of defined areas and their potential, as well as performance measurement, based on regional units or customised regions. We provide you with individual or standardised information at regional level in the form of post code (5-digit postcodes) or political area level. 
"Which region has new, unidentified market potential?"

"Which metropolitan areas are particularly attractive for us as an importer brand?"

 

"I need basic data to evaluate the area of a specific manager."
Parc

data

for

passenger

cars

and commercial

vehicles

–

to

analyse

the

status

quo in

the

automotive

market

 
The data provides you with a country-specific overview of car and commercial vehicle stocks, units in operation (UIO) and stock information. You can see the exact market shares of brands and models, fuel types and body types, including the age of the vehicles in stock and other criteria. This allows you to determine the exact market potential for your brand. 
"

How

does

the

holding

period

change

for

different

vehicle

models

?"

 

"

What

is

the

replacement

potential in

the

market

?"

 

 

"

What

are

the

main

fuel

types

in

specific

markets

?"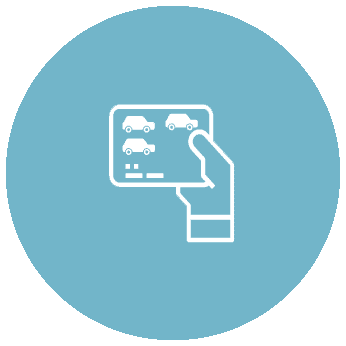 Private

Loyalty

– assessing customer loyalty in the

German

market

 
In today's dynamic competitive environment, this metric is critical to measuring a brand's success and understanding customer decision making and purchasing behaviour. With loyalty data for the German market, you can understand how loyal customers are to each manufacturer's brand. You can see exactly how often your customers switch to another brand or to your competitor. 
"

What

percentage

of

customers

switched

to

the

competition

?"

"

How

many

customers

did I win from a competing brand

?"

"Do I

nee

d

t

o

adjus

t

m

y

sales and marketing

effort

s

t

o

increas

e

custome

r

loyalt

y

?"
Commercial

vehicle

data

–

Developments

in

the

European commercial

vehicle

market

 
The commercial vehicle data allows you to identify market potential and derive concrete measures for your planning. The data is prepared according to various market dimensions – make, model, fuel type, body style, engine power, total weight – allowing you to accurately measure performance. Commercial vehicle data is currently available for 30 European countries.
"

What

is

the

share

of

specific

vehicle

types

in

the

total commercial

vehicle

market

?

"

 

"

Wh

a

t

fuel 

typ

e

s

a

r

e

us

ed

i

n

certa

i

n

vehic

l

e

class

es

?"

 

"

Which trends do I need to consider when planning my strategy

?

"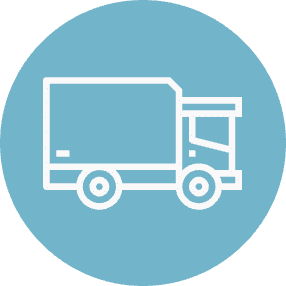 Used car

data

–

to

monitor

the

used

car

market
With used car data, you can track the development of the used car market by observing the flow of buyers and sellers. Based on the first registration date, you can evaluate how many keepers the vehicle had, or how old the vehicle was, when it was re-registered. This allows you to identify the paths of classic used cars, rental vehicles or daily registrations. To optimise your market control, the number of changes of ownership is shown for each market segment on a make and model basis, as well as all technical data.
"How many commercial vehicles are now in the private market?

"

 

"After

what

time do

lessor

vehicles

change

hands

?"

 

"

How

do

my

direct

competitors

control

new

registrations

in

the

market

?"