Vehicle Lifecycle Calendar – Model events of all car brands
New vehicle models are introduced every week and new brands regularly announce their entry into the European car market. To keep track of this multitude of model events, we have developed the Vehicle Lifecycle Calendar. Always up-to-date and intuitive to use – with just a few mouse clicks you can find out which models will be presented, when they will be released and whether they will replace other model series. And of course also for the coming years 2024 to 2028.
For manufacturers, suppliers, strategists, planners and managers in the automotive industry, the Vehicle Lifecycle Calendar is the tool of choice for not missing any new releases, changes to vehicle models or start- or end-of-production dates. All events are presented in an interactive dashboard, with individual timelines for the different car brands.
Save time – All important model events summarised in one overview
Use precise results – Individual selections possible
Be one step ahead of the competition – Due to our strong network, you will be the first to know about innovations, so you can adapt your production to new requirements and customer needs early on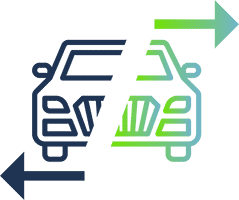 Overview of future and past model events
Fully interactive dashboard to visualise the timings
The Vehicle Lifecycle Calendar is not only important for the display of automobile lifecycles, but also for future forecasts, especially the fuel forecast. If, for example, a combustion engine model is replaced by an all-electric drive in the future, this will affect the forecast for petrol or diesel. Thus, the calendar helps to identify the dynamic developments in the automotive market at an early stage and you can adjust your planning accordingly.
Download our sample report
There are plenty of new model releases, facelifts, and new brands entering the European car market this year. So that you can try out directly how the Vehicle Lifecycle Calendar works and what advantages it offers, you can download a free trial version with selected brands here. Just register via this form.
Use the contents and functions of the Vehicle Lifecycle Calendar to monitor the market.
The Vehicle Lifecycle Calendar with all important model events for the European automotive market makes it easier for you to monitor the competition and analyse the market. In the table you can see directly what changes there are in brands or specific vehicle models. Thanks to the two-monthly updates, you are always up to date and also have the possibility to access historical data (at least up to 2016, often even further back), to draw comparisons and to recognise future developments. Whether you want to search for a model based on a specific year of introduction or filter for specific vehicle types, brands or fuel types – the settings are simple and intuitive. So you get precise results, tailored to your individual requirements. The information is based on our intensive cooperation with renowned car manufacturers and market evaluation by our analysts.
The automotive market is in a constant state of flux and vehicle models are being developed and refined at an ever faster pace. This is due to shorter trend cycles, technical progress, new brands entering the market and changing demands on car manufacturers. Due to increasing electrification, there will be even more movement in the automotive market in the future. The challenge is to keep track of the multitude of vehicles, car facelifts and model events.
The Vehicle Lifecycle Calendar from Dataforce shows an overview of planned new vehicle releases and facelifts by car manufacturers. The interactive tool allows users to view new model events in a calendar. The search can be narrowed down by specific filters (such as year, vehicle type or fuel type) to get precise results. The calendar also includes events such as model changes, facelifts and vehicle model phase-out dates. Users receive a history of all models and save time-consuming research of individual data.