FLEETSALES360
OUR 360° SALES SUPPORT FOR THE SUCCESS OF YOUR SALES ACTIVITIES
The automotive market is in a state of upheaval and offers scope for change and growth. Our experience shows that even in this dynamic market environment, sales success and revenue can be clearly planned.
We are a reliable sales partner for car manufacturers, dealers, leasing companies and other players in the fleet and mobility sector. We have been helping our clients win new customers for 25 years.
Our database of 130,000 fleets in the German market, qualified sales representatives and digital advertising campaigns are just three of the many ways we activate your sales. Precise targeting and our 360° approach to lead generation is what makes our new customer acquisition projects so successful.
We will develop a bespoke solution to suit your project and meet your objectives.
The most comprehensive fleet database in Germany to contact decision makers and view sales opportunities.
130.000 fleets in Germany
EV, PHEV, HEV models
Charging stations
97.000 fleet managers
Additional 2 million businesses with a credit check
We'll take care of the customer acquisition for you. We'll arrange the appointments directly for your sales team.
25 years of acquisition experience
New customer aquisition
Expansion of existing clients
Customer recovery
Appointments directly into the CRM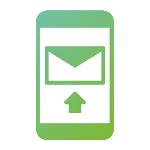 Reach 30,000 fleet managers in Germany with customised ads specific to your sales region
30,000 fleet managers by mail
Nationwide and regional campaigns within Germany
Presentation of the offer
Banner placement
Exclusive campaigns
Looking for new customers? We can put you in touch with fleets and commercial customers in Germany!
Our fleet database of 130,000 fleets, 97,000 fleet managers and information on electric vehicles in Germany contains exactly the right target group for the vehicles and services you currently offer.
You will be able to contact fleet managers directly and get information on passenger cars, vans and trucks in the fleet, current makes and models, EV information, planned vehicle purchases, leasing, service leasing or actual purchase and much more.
Benefit from further acquisition potential with more than 2 million additional credit-checked business and commercial addresses to reach the relevant fleet and commercial customer market.

We can quickly and easily provide you with profiles based on your individual requirements and can also help you to approach customers and make appointments.
Our new customer acquisition and direct appointment service
The increasing number of market players is leading to a more competitive situation. In addition, the natural loss of existing customers leads to a gap between sales potential and sales target. Our solution – FLEETLEADS: Working with our B2B Acquisition Team – makes it easy for you to win new customers. We acquire new customers for you. We build relationships with existing customers and win back lost customers.
B2B Telephone Acquisition: Our sales agents speak your customers' language and have years of experience in the world of fleet management.
Appointments: Your sales department receives daily appointments with hot leads directly in the calendar or via API directly into your CRM system.
Benefit from additional sales power: cold calling new customers, up-selling existing customers, customer recovery, hot and warm leads for your sales force and trade, and the development and expansion of your long-term sales pipeline.
This is how we can help you to generate leads for your business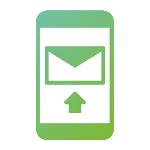 Digital advertising – with a wide reach and tailored to your target audience
Increasing visibility and reach are key measures for acquiring new customers. Contacting fleet and commercial customers digitally with opt-in is usually difficult. But with our FLEETADS solution we can help you quickly and easily!
Use our FLEETADS opt-in emails to reach 30,000 fleet managers and decision makers in Germany.
Narrowing down to postcode areas allows you to focus regionally, so you can target your regional market development area.
We offer professional graphic design. Banners and visuals are created according to your requirements and brand guideline
How can we help you acquire new customers? We look forward to hearing from you.