Vehicle leasing in the vehicle fleet – interesting for most fleet managers?
In 2020 Dataforce will once again be bringing out the Leasing Analysis with the latest data as a basis. Look forward to a new feature in the analysis: our map of Germany – we have identified the regional top performers for you and broken them down by federal state. Are you one of them? After reading the study, you will know. Additionally, there are two Add-Ons available for purchase: Our mileage analysis and our private leasing analysis.
"Over 20% of fleet managers plan to reduce the mileage of their leasing contracts due to the current situation".
In addition to the topic of e-mobility, every fleet manager asks himself the question: Do I lease my vehicles or do I buy them directly? Our annual Leasing Analysis 2020 with the latest data shows how many in your fleet decide to lease company cars.
Not only is this analyse providing informative figures on leasing shares in German fleets and purchase shares, it also shows an insight into customer satisfaction and even a regional breakdown of the shares of leasing providers. As always, this year we have again chosen the top leasing providers. Look forward to surprises. Next to a detailed profile evaluation (17,800 profiles) of our FleetBase® profiles, the answers of 325 fleet managers were evaluated in an ad hoc survey.
This year you have the opportunity to purchase two Add-Ons. With the mileage analysis, our market research department once again provides exciting information on mileage by fuel type and the effect of the corona crisis on the mileage of leasing contracts. The survey involved 560 company car drivers who gave their data and opinions.
Further, the Private Leasing Analysis 2020 can be purchased. More than 1,000 private motorists were interviewed about various aspects of leasing. On an additional 30 pages you will get an insight into demographic data, considerations on buying vs. leasing in the private sector and pros and cons of car subscriptions from the drivers' point of view.
Content
Management Summary
Study Design: Methodology, samples & case numbers
Analysis Part I: FleetBase® Profile evaluation

Leasing shares: Total, by industry, by region
Leasing shares: Car brands
Competition analysis: Penetration (total and by region)

Analysis Part II: Ad-hoc survey

Additional module: Annual mileage (including changes due to COVID 19)
Leasing period by industry, hierarchical level, etc.
Services incl. customer satisfaction evaluation for consulting, contract processing etc.
Powertrain – Trends in fleets

Contact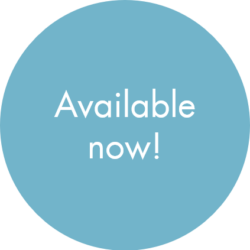 Herewith I order the Leasing Analysis 2020 bindingly. The delivery will take place from CW46: