Data on commercial vehicles in Europe
With our data on commercial vehicles in Europe, you can analyse the market for currently 30 countries, identify market potential and derive measures for your strategy. In addition, the data enables detailed evaluations according to tonnage and body types.
Which competitors are already established in a market and where can I still capture market share with my own brand?
What is the exact share of certain vehicle types in the overall market and what developments can be derived from this?
How is the choice of drive types developing in certain vehicle classes?
What optimisation potential is there for the development of new vehicle models?
The data is available for all commercial vehicles with no limit on total weight – light commercial vehicles such as vans and also heavy ones such as trucks.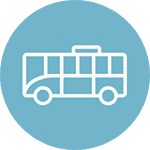 European vehicle classification M2, M3, N1, N2, N3 (busses, semi-trailer-trucks, goods transporter, special transporter).
Available market dimensions for performance measurement
We provide a deep insight into the different market segments of the automotive market, so the data can be selected based on the following criteria:


Available for Austria, Belgium, Bulgaria, Croatia, Cyprus, Czech Republic, Denmark, Estonia, Finland, France, Germany, Greece, Hungary, Iceland, Italy, Ireland, Latvia, Lithuania, Luxembourg, Netherlands, Norway, Poland, Portugal, Romania, Slovenia, Slovakia, Spain, Sweden, Switzerland, UK.
HOW DO YOU WANT YOUR DATA DELIVERED?
The data is available in IBM Cognos, our flexible online analysis tool, and is updated on a quarterly basis.
IBM Cognos Viewer, our convenient and flexible online analysis tool that helps the market analyst to research what is happening in the market. Easy to download datasets for further analysis.
As PPT, PDF, XLS, HTML or via API, we create and deliver our static and dynamic reports to your individual needs.